Meet the Board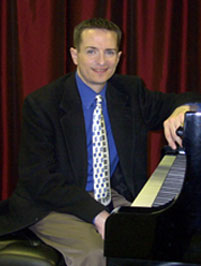 Brett Bachus, President
LLCM LTCL ALCM ALCM(TD) DipLCM(TD), London College of Music at West London University
Brett Bachus, founder and president of Bachus Conservatory, is a nationally acclaimed concert pianist and cellist. He has performed in solo and chamber recitals, choral works, and has been a guest artist with orchestras. Appearing on radio and television, Mr. Bachus is known for his mastery of the keyboard with an extensive repertoire list. Mr. Bachus has been teaching children and adults since 1979. He co-founded The Four Seasons Chamber Orchestra, and founded the Phoenix Valley Chamber Symphony and was President of the board of directors for both. Mr. Bachus is active as a solo performer and frequently accompanies local musicians for recitals and charitable events. www.bachusconservatory.com
---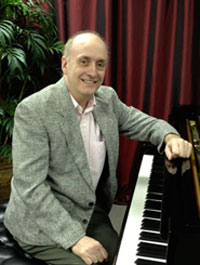 Karl Logue, Secretary
MS, St. Edwards University in Austin, Texas.
Karl Logue is well known among Austin musicians for his skill as a pianist. He has over 20 years of experience in piano performance, composition and theory and 25 years as an accompanist for the Capital City Men's chorus including nearly 200 performances in the U.S. and Canada. He also accompanies high school band and orchestra students who are participating in local and state UIL competitions. He is a prolific composer of choral, orchestral and piano works, including pieces commissioned by the Capital City Men's Chorus as part of the Gala New Works program, Zachary Scott Theater Children's Theater program, and commercially-released original compositions for piano and chorus. His works have been premiered the last 4 GALA Festivals, an international festival of choruses. He is also the accompanist for various choral programs and has been Music Director, Organist and pianist for several organizations in the Austin area.
In addition to his expertise as a musician, Mr. Logue, was a senior programmer at Dell for 16 years and owned two businesses - LogueRhythm Production and CMIT Solutions of West Austin.


---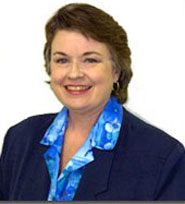 Sue Bachus, Treasurer

MA in Education, The University of Texas at Austin

Sue Bachus has over 30 years experience in business which includes public relations, office management, bookkeeping, marketing and advertising. As an Educator, Ms. Bachus taught pre-service teachers at The University of Texas at Austin, Sul Ross State University, and Arizona State University. She taught in-service teachers at Arizona State University and was a consultant to several central Texas public school districts and private schools.